Research point- Look at Contemporary artists as well as historic artists who work on the face in different ways.
Graham Little .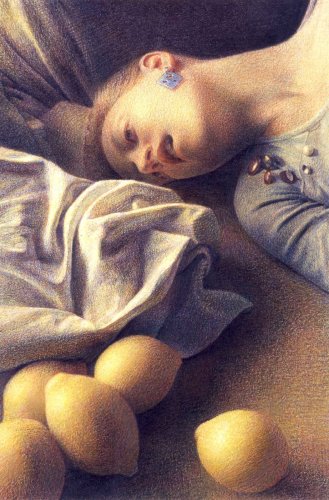 Fig 1 Graham Little Untitled 2007 Colour Pencil and Gouache on Paper
Graham Little is a UK artist born 1972. There is a realistic yet impressionist element to his work which I think is an uncommon combination. Graham Little has used colour pencils to create fine lines and repeated marks. There is a real sense and atmosphere to the work. I can see both artists draw the face in a 'painterly' using different mediums.
Fig 2 Elizabeth Peyton Never say never (Justin) 2013 oil on wood veneered aluminum
Elizabeth Peyton is an American artist who was born in 1965. Looking at Elizabeth Peyton's portrait of Justin Bieber the marks and lines are more expressive appear more simplistic than Graham Little but has still captured the likeness and sense of character.
This portait of Frieda is more realistic than the portait of Justin Bieber. I love the atmosphere and momochrome qaulities. Peyton has explored line and used blocks of tone in this painting that has a more realistic element to the portrait of Justin.
Fig 3 Elizabeth Peyton, Frida Kahlo 2005 oil on board
Research point- Research artists self portraits begin by looking at historic examples such as Rembrant and Van gogh.
"Vincent van Gogh painted over 30 self-portraits between the years 1886 and 1889. His collection of self-portraits places him among the most prolific self-portraitists of all time. Van Gogh used portrait painting as a method of introspection, a method to make money and a method of developing his skills as an artist"(Van Gogh Gallery).
Fig 4
This is my favourite of the self portrait of Vincent Van Gogh from the vast collection available to view.I like the narrative behind the banage on the ear (which has been the subject of much spectualtion as to what happened to his ear, with the popular theory being that he cut his own ear off. Van Gogh is famous for being a little nuts and of course cutting off his ear.
Pablo Picasso 1901 Self Portrait.
This was probably the first self portrait painting of an artist that I have a vivid memory viewing. I must have been about 12 when I was bought a book about the history of picasso, this was prior to the internet and would spend hours examining this book and its rare pictures. I always wondered what Picasso was thinking in the expression of his face, he looks older than he would have been for his age but sad. I believe it was painted after mourning the death of a friend. Having not viewed the original I imagine lots of texture to the paint despite the picture appearing quite flat blocks of colour in the image above. The composition is a straight on view of the head, shoulders and lower part of the body.
Other work by Graham Little that I have found inspiring.
Fig 4 Graham Little Unitled 2002     Fig 5  Graham Little Untitled 2000 (Acrylic and Coloured Pencil)
Fig 1 Grahem Little 2007 Untitled http://www.alisonjacquesgallery.com/artists/26-graham-little/works/7501/
Fig 2 Elizabeth Peyton Never say never (Justin) 2013 http://www.huffingtonpost.com/2013/06/18/justin-bieber-painting-elizabeth-peyton-at-art-basel_n_3454489.html
Fig 3 Elizabeth Peyton, Frida Kahlo 2005 http://www.walkerart.org/press/browse/press-releases/2009/live-forever-elizabeth-peyton-offers-snapshot
Fig 4 Graham Little Untitled 2000 http://www.theslideprojector.com/art14/art14directionandsourcematerial/portrait.html
Fig 5 Graham Little Untitled 2002 https://www.moma.org/collection/works/96518?locale=en
Van Gogh Gallery (2015) Self Portraits http://www.vangoghgallery.com/misc/selfportrait.html